News Blog
2017 Release Calendar
5/8/2014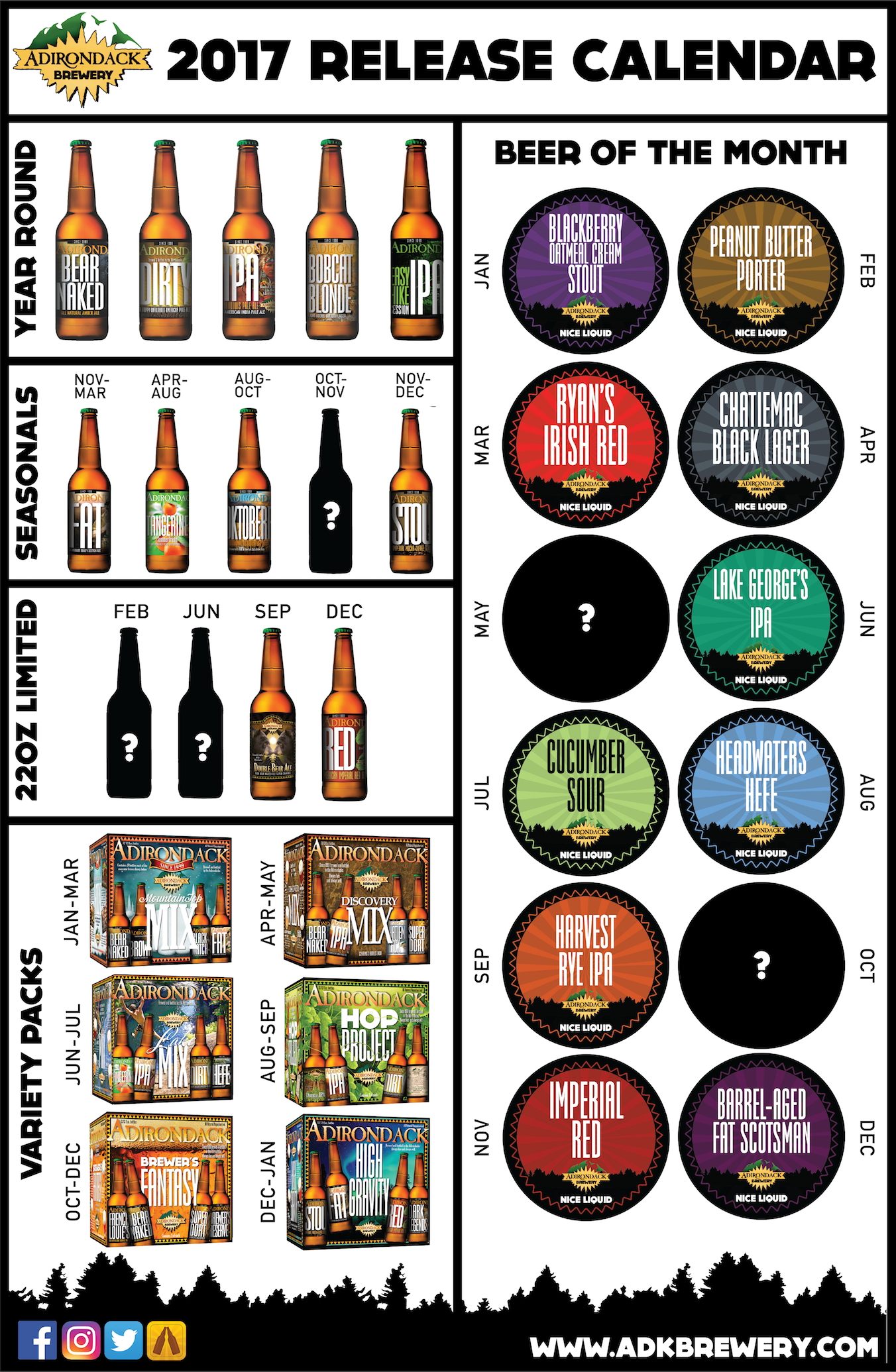 Welcome to our first blog post! We're going to try keep this space updated semi-regularly with news, beer release info, random behind-the-scenes happenings and more. We think that a blog will give us the opportunity to be a little more long-winded than social media allows.

We are super excited to announce our 2017 Beer Release Calendar. This upcoming year will bring a few significant and interesting changes to our lineup:
We will be increasing our year-round offerings from 4 to 5 beers in 2017. Easy Hike Session IPA and Bobcat Blonde will now be produced all year long!
Bobcat Blonde will finally be available in bottles!
Fat Scotsman will now be a seasonal instead of a one-off. Also added to the seasonal category is Imperial Mocha Coffee Stout.
New Beer of the Month's include: Chatiemac, our black lager, Headwaters Hefeweizen, as well as 2 completely new mystery beers!
We also have a few mystery seasonals and 22oz releases that we really think you'll enjoy!
Stay tuned for more information as we get closer to these releases and drop us a comment letting us know what you're excited, or maybe not so excited about regarding Adirondack beer in 2017!
Happy Holidays to all and here's to an even better 2017!
---